When God called me from pursuing a career in civil engineering, He gave me a clear and concise charge: "Preach the word" ( 2 Timothy 4:2). I count it a great privilege to be called to the work of preaching God's eternal and enduring truth. By the grace of God, I have accepted His charge and have also committed myself to fulfilling the divine charge of preaching the Word of God. As such, depending on the enabling power of the Holy Spirit, I have been sitting at the feet of Christ to teach and train me to be an effective communicator of His Word. Ezra was an effective communicator of God's Word. The Bible's testimony about Ezra's life as a communicator is stated succinctly in these words: "Ezra had set his heart to study the law of the LORD, and to practice it, and to teach His statutes and ordinances in Israel" ( Ezra 7:10 ). It is a pattern I have adopted in my life as I seek to be used as a vessel to communicate the truth of the Bible. Also, God's words to Timothy have become a life verse for me: "Be diligent to present yourself approved to God as a workman who does not need to be ashamed, handling accurately the word of truth" ( 2 Timothy 2:15 ). Through the Holy Spirit, I seek to be diligent in prayer, to be diligent in practicing the word and preaching it. I can say that God's word has become sweet to my taste.
As long as God gives me life to communicate His precious truth, my primary desire is to expound the whole counsel of God ( Acts 20:27 ), not simply choosing and picking topics or subjects that are trendy and tickle the ears of my hearers. As such, most of my preaching is done expositionally. With God's help, I have preached and will continue to preach through the books of the Bible verse by verse. I believe this is the best way God challenges and changes us with the truth of His word. This approach is also used by God to bring spiritual growth in our lives as the Holy Spirit uses our encounter with the whole counsel of God to transform us more and more into the blessed image of our Lord and Savior Jesus Christ.
Since the Old and New Testaments are essential parts of the Bible, I have adopted the pattern of teaching the books of the Bible alternately. I have just completed preaching through the Old Testament book of Malachi. Currently, I have now began preaching through the New Testament Epistle to the Ephesians. Below is the list of the books I have preached through.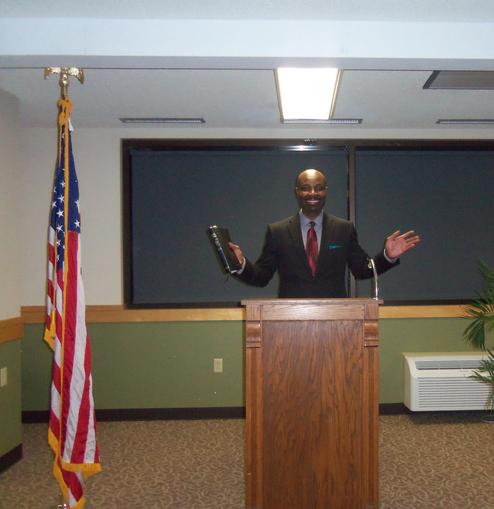 Unfortunately, I have not recorded every preaching series. Also, a series of books (Philippians, Colossians, Jonah, Joel, Haggai) were recorded in a video format. I have not yet uploaded them. By the grace of God, I have managed to format all my audio recordings that will appear on this page into the MP3 format. For those of you using Google Chrome as your browser, you don't need to install any media player. However, if you are not using Google Chrome as your browser, you will need to install a media player.