"And His father and mother were amazed at the things which were being said about Him. And Simeon blessed them and said to Mary His mother, "Behold, this Child is appointed for the fall and rise of many in Israel, and for a sign to be opposed - and a sword will pierce even your own soul - to the end that thoughts from many hearts may be revealed""" (Luke 2:33-35; NASB).
to Yesuli International Ministries' website. At Yesuli International Ministries, we are dedicated to ministering to the person of God, the people of God, and the people of the world-primarily through prayer, preaching of the Word, and personal evangelism. We would like to encourage you to take advantage of the many teaching resources on our website in video, audio, and written formats.
It's my pleasure and privilege to pronounce God's blessings upon your life for the month of December 2023. May you be lovingly and liberally blessed by YAHWEH-SHALOM (THE LORD IS PEACE)! May the LORD supernaturally intervene in your life and circumstances according to His sovereign will and rescue you from the hand of all your enemies (Acts 12:4-17)! May the Holy Spirit speak specifically to you and direct you into His purpose for your life as you spend time worshiping the LORD and seeking Him in prayer and fasting (Acts 13:1-4)! May you be filled afresh with the Holy Spirit and stand in His power to overcome all those who will oppose God's work through you, especially in this Christmas Season (Acts 13:7-12)! May the LORD give you the holy and sure blessings of David that you too may serve His purpose in your generation (Acts 13:34, 36)! May the LORD bear witness to the word of His grace, by granting signs and wonders to be done by your hands; as you speak boldly for the Lord (Acts 14:3)! May you be commended to the grace of God for the work you are doing for Christ's sake (Acts 14:26)! May the LORD grant that you too will declare what He has done with you, and how He has opened a door of faith to unbelievers in your sphere of influence (Acts 14:27)! May the LORD return and rebuild the ruins in your life that others may see His work of restoration in your life and seek Him (Acts 15:16-17)! May LORD open your "prison doors" and cause your "chains" to fall off; even as you praise and pray to Him in your trials for the sake of the gospel (Acts 16:25-26)! May the LORD bring MUCH GOOD out of the EVIL that's meant against you for the praise of His glory (Acts 16:27-34)! May the LORD use you greatly to encourage others, even in a time when you yourself need encouragement from them (Acts 16:40)! May the glorified Lord Jesus Himself personally encourage you as He did for Paul in Corinth, assuring him of His presence with him, and that no one would attack him to harm him (Acts 18:9-10)! May He also assure you that He is with you and that no one would attack you to harm you! May the LORD use you this Christmas Season in the blessed work of strengthening all the disciples (Acts 18:23)! Yes, may the LORD who loves you with His everlasting love (Jeremiah 31:3), lovingly and liberally bless you in the month of December 2023!
Please follow this link to join us in prayer for December 2023!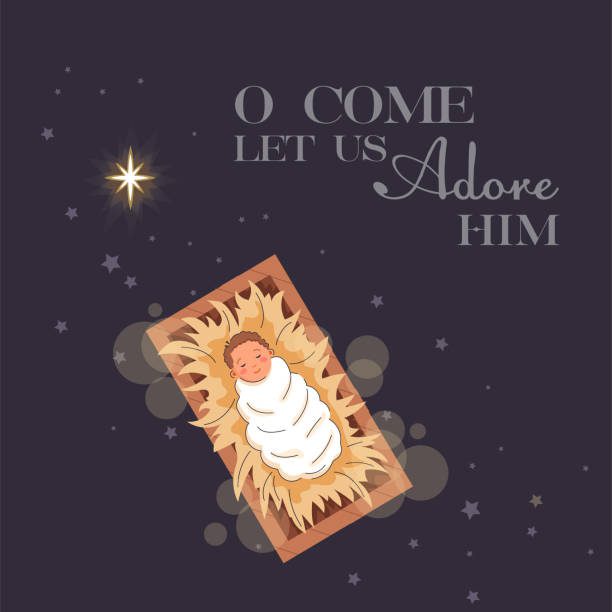 As God prepared the world to welcome His Beloved Son, His indescribable gift to mankind (see 2 Corinthians 9:15) at the First Christmas, He spoke through His chosen and commissioned messengers. Some of His messengers were supernatural beings – angels; and some were simple folks. Among the supernatural beings, was the angel Gabriel, who stands in the presence of God.  He brought a message to Zechariah about the birth of John the Baptist (see Luke 1:8-24). Six months later Gabriel delivered a stunning message to the Virgin Mary about the birth of Jesus (see Luke 1:26-38). God also spoke through an unnamed angel who appeared to lowly shepherds who were keeping watch over their flock by night (see Luke 2:8-14). Elizabeth, the wife of Zechariah (see Luke 1:39-45), the lowly shepherds (see Luke 2:15-20), and Simeon (see Luke 2:25-35), were some of the simple folks God used as His messengers at the First Christmas. Simeon was specifically commissioned to bring a message (see Luke 2:33-35) to the First Christmas Couple - that is, Joseph and Mary, at the First Christmas. This message is a challenging one. Why? It challenges us to think afresh about what it means to be truly blessed of God. Does it mean, as some teach today, no suffering? No sorrow? No sickness? No sadness? No struggles? No shortages in our lives? Does Simeon's message to Joseph and Mary at the First Christmas affirm that being truly blessed of God mean immunity from suffering and sorrow?
Please, click this link: "The Blessing at the First Christmas" to discover afresh what it means to be truly blessed of God.
May you have a truly Blessed Christmas celebrations and a very Blessed and Happy New Year!
The story of Jesus' birth is one of the most blessed and beautiful stories ever told in the Bible. It is related in simplicity and sincerity. In His sovereign wisdom God chose to preserve the story of our Savior's birth for us, through Matthew's and Dr. Luke's gospels. Matthew's and Luke's accounts of the birth of Christ both feature Mary, Joseph, angels, and the Holy Spirit. However, Luke's account is more extensive and exhaustive. He writes of the simple shepherds, those to whom the shepherds related their story after carefully checking out everything for themselves, of old Simeon and Anna, a widow and a prophetess. These stories can be read or heard or seen for your Christmas refreshment.
Yesuli International Ministries invites you to listen on your schedule to any/all messages in our Audio Library!
At Yesuli International Ministries, we are committed to adding new teaching content to our website in audio, video, and written formats. Please click the buttons below for updates.
A major part of God's calling upon my life is reaching the lost with His gospel of grace and love. God has given me a wonderful opportunity to serve Him in this area of ministry.
One of God's commands to believers in Jesus Christ is to pray for one another (James 5:16).  If you have a genuine prayer request that you would like us to pray for, please
One of the greatest statements the Bible makes about prayer is that: "The effective prayer of a righteous man can accomplish much" (James 5:16). The Lord Jesus taught that such prayer can be learned by the believer. No matter where you are, you can still join the School of Prayer to learn more about effectual prayer.
When our Lord Jesus came to earth, He preached the Word, not put on a show. He explained the truth, not entertained the crowds. He taught God's Word, not tickled itching ears. Here at Yesuli Ministries, we take the charge to preach the word seriously. We are committed to a verse by verse exposition of the Bible with passion, precision, power, and purpose. Our desire is to proclaim God's Word in a refreshing and relevant manner.
Yesuli International Ministries is a faith-based mission organization. We constantly look to the Lord of Harvest to provide for all the needs of this ministry. He is indeed a faithful provider. One of the primary ways in which God provides for this ministry is through the willing and generous giving of His believing people. If God should move your heart to give in support of His work through this ministry, please send your gifts either by using the donate button or the address below. Thank you and may the Lord richly bless you.