"But realize this, that in the last days difficult times will come. For men will be lovers of self, lovers of money, boastful, arrogant, revilers, disobedient to parents, ungrateful, unholy, unloving, irreconcilable, malicious gossips, without self-control, brutal, haters of good, treacherous, reckless, conceited, lovers of pleasure rather than lovers of God, holding to a form of godliness, although they have denied its power; avoid such men as these. For among them are those who enter into households and captivate weak women weighed down with sins, led on by various impulses, always learning and never able to come to the knowledge of the truth. Just as Jannes and Jambres opposed Moses, men of depraved mind, rejected in regard to the faith. But they will not make further progress; for their folly will be obvious to all, just as Jannes's and Jambres's folly was also " (2 Timothy 3:1-9; NASB)!
to Yesuli International Ministries' website. At Yesuli International Ministries, we are dedicated to ministering to the person of God, the people of God, and the people of the world-primarily through prayer, preaching of the Word, and personal evangelism. We would like to encourage you to take advantage of the many teaching resources on our website in video, audio, and written formats.
It's my privilege and joy to pronounce the blessings of God upon you in the month August 2022. May you be bountifully blessed by YAHWEH-YIREH (The Lord Provides)! May the LORD restore your fortunes as they were at first and have mercy on you (Jeremiah 33:7, 26b)! May the Lord cleanse you from all your iniquity by which you have sinned against Him, and may He pardon all your iniquities by which you have sinned against Him and by which you have transgressed against Him (Jeremiah 33:8)! May all the nations hear of all the good that the LORD does for you, and fear and tremble because of all the good and all the peace He makes for you (Jeremiah 33:9b)! May the LORD fulfill the good word which He has spoken concerning you at His appointed time (Jeremiah 33:14)! May He build you up and not tear you down; plant you and not uproot you as you obey Him (Jeremiah 42:10a)! May He be with you to save you and deliver you from the hand of the oppressor (Jeremiah 42:11b)! May your Redeemer, who is strong, vigorously plead your case so that He may bring rest to your life and land (Jeremiah 50:34a)! May the LORD be your portion (Lamentations 3:24a)! May the LORD be good to you as you wait for Him and seek Him (Lamentations 3:25)! May the LORD restore you to Himself, so that you may be restored (Lamentations 5:21a)! May He also renew your days as of old (Lamentations 5:21b)! May the word of the LORD come to you (Ezekiel 11:14a; 12:1, 26; 13:1)! May the Lord perform the word He speaks concerning you (Ezekiel 12:25)! May the Lord deal with you for His name's sake, not according to your evil ways (Ezekiel 20:44)!
Please follow this link to join us in prayer for August 2022!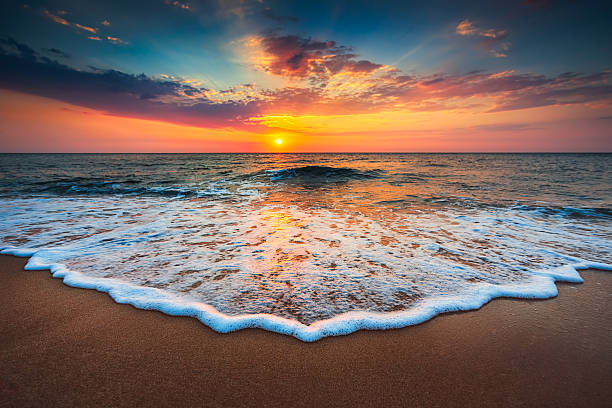 Prayer to the one and only true God of the Bible is a wonderful privilege He has given to those who are savingly related to Him through faith in Jesus Christ, His only Begotten and Beloved Son. Oh how the Creator of the universe delights to hear the heart cry of His believing children! The Bible confidently and concisely describes God as "O You who hear prayer" (Psalm 65:2). Prayer involves a lifetime of devoted and dedicated learning. An important aspect of prayer that God has been instructing me in the last several years is: "The power of Crying Out to God in Prayer." It is a Scripture-centered way of earnestly seeking God to display His power and glory in circumstances and situations of life that are helpless and hopeless. Our Lord Jesus Himself practiced crying out to God in prayer on the Cross in Golgotha. Please learn more here.
Scripture reveals that every important event in the life of the Lord Jesus found Him in earnest and effective prayer to the Father. He prayed at His baptism (Luke 3:21), fasted for forty days and forty nights after His baptism (Matthew 4:1-11). Soon after His public ministry began in earnest, the Lord Jesus rose very early in the morning to pray (Mark 1:35).  The Bible speaks of Jesus' practice of often withdrawing to lonely places and praying (Luke 5:16-20).  He spent all night in prayer before choosing the twelve apostles (Luke 6:12). But our Lord also praised the Father. Let's learn to praise the Father as Jesus did.
Yesuli International Ministries invites you to listen on your schedule to any/all messages in our Audio Library!
At Yesuli International Ministries, we are committed to adding new teaching content to our website in audio, video, and written formats. Please click the buttons below for updates.
A major part of God's calling upon my life is reaching the lost with His gospel of grace and love. God has given me a wonderful opportunity to serve Him in this area of ministry.
One of God's commands to believers in Jesus Christ is to pray for one another (James 5:16).  If you have a genuine prayer request that you would like us to pray for, please
One of the greatest statements the Bible makes about prayer is that: "The effective prayer of a righteous man can accomplish much" (James 5:16). The Lord Jesus taught that such prayer can be learned by the believer. No matter where you are, you can still join the School of Prayer to learn more about effectual prayer.
When our Lord Jesus came to earth, He preached the Word, not put on a show. He explained the truth, not entertained the crowds. He taught God's Word, not tickled itching ears. Here at Yesuli Ministries, we take the charge to preach the word seriously. We are committed to a verse by verse exposition of the Bible with passion, precision, power, and purpose. Our desire is to proclaim God's Word in a refreshing and relevant manner.
Yesuli International Ministries is a faith-based mission organization. We constantly look to the Lord of Harvest to provide for all the needs of this ministry. He is indeed a faithful provider. One of the primary ways in which God provides for this ministry is through the willing and generous giving of His believing people. If God should move your heart to give in support of His work through this ministry, please send your gifts either by using the donate button or the address below. Thank you and may the Lord richly bless you.