"'Behold, I am going to send My messenger, and he will clear the way before Me. And the Lord, whom you seek, will suddenly come to His temple; and the messenger of the covenant, in whom you delight, behold, He is coming,' says the Lord of hosts. "But who can endure the day of His coming? And who can stand when He appears? For He is like a refiner's fire and like fullers' soap. He will sit as a smelter and purifier of silver, and He will purify the sons of Levi and refine them like gold and silver, so that they may present to the Lord offerings in righteousness. Then the offering of Judah and Jerusalem will be pleasing to the Lord as in the days of old and as in former years. Then I will draw near to you for judgment; and I will be a swift witness against the sorcerers and against the adulterers and against those who swear falsely, and against those who oppress the wage earner in his wages, the widow and the orphan, and those who turn aside the alien and do not fear Me," says the Lord of hosts. For I, the Lord, do not change; therefore you, O sons of Jacob, are not consumed" (Malachi 3:1-6; NASB)!
to Yesuli International Ministries' website. At Yesuli International Ministries, we are dedicated to ministering to the person of God, the people of God, and the people of the world-primarily through prayer, preaching of the Word, and personal evangelism. We would like to encourage you to take advantage of the many teaching resources on our website in video, audio, and written formats.
It's my pleasure and delight to speak the blessings of God upon your life for the month September 2022. May you be richly blessed by YAHWEH-TSIDKENU (The Lord Our Righteousness)! May God grant you favor and compassion in the sight of your supervisors and superiors (Daniel 1:9)! May He give you learning and skill in all literature and wisdom, and understanding in all visions and dreams (Daniel 1:17)! May the LORD also give you opportunities to use the spiritual gifts He has graciously bestowed upon you (Daniel 2)! May He give you wisdom and might, and make known to you what you have asked of Him (Daniel 2:23)! May the LORD enable you by His Spirit to stand fast for Him as the only true and living God, and not serve another god (Daniel 3:16-18)! May the Lord Himself be with you in your "fiery furnace" and preserve your spirit, soul, and body (Daniel 3:26-27)! May He also send His angel to deliver you as you resolutely trust in Him alone in your trials and troubles (Daniel 3:28)! May God send His angel to shut the lions' mouths that they may not harm you, when He permits you to be cast into "the lions' den" for standing firm in your faith in Him (Daniel 6:21-22)! May the LORD deliver and rescue and save you from the power of the lions (Daniel 6:27)! May He whisper into your heart of hearts that you are greatly loved (Daniel 10:19)! May the LORD answer you and look after you (Hosea 14:8b)! May the LORD restore to you the years that the swarming locust has eaten and may He also deal wondrously with you (Joel 2:25-26)! May He pour out His Spirit upon you (Joel 2:28)!
Please follow this link to join us in prayer for September 2022!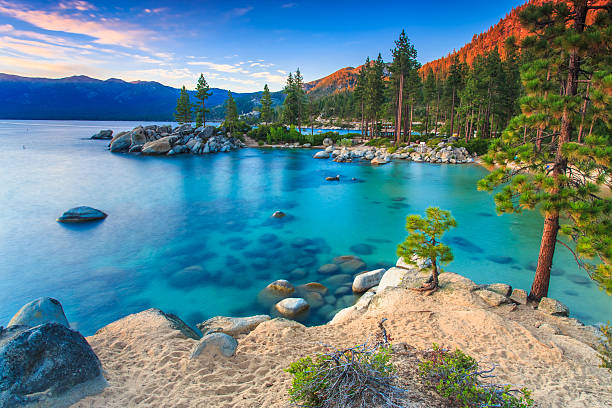 A careful and conscientious reading of the Bible reveals certain characteristics of the believers God greatly used for His purposes. One of these marks is that they were people of effective prayer. They had an intimate relationship with God and were earnest in prayer to God. Indeed, they knew how to commune with God and lay hold of His promises. As a result, their prayers accomplished much for the nation of Israel. One of these believers whose prayers accomplished so much for the nation of Israel is Moses, the man of God and the prophet of God. Moses lived a life of communion with God. He knew his God and approached Him with great boldness. Moses was bold in his prayers. He was brief.  At times, he was blunt in his prayers. At a critical juncture in the life of Israel, Moses stood in the gap for the nation of Israel. Through his prayers, God relented from bringing disaster on them. God is looking for believers like Moses, who have an intimate relationship with Him and are earnest in their prayers to Him. The purpose of "The Prayer of Moses" is to give us a fresh insight into the prayer life of Moses. Its second purpose is to inspire us to learn from his life of prayer and invigorate our prayer lives. It is our prayer that God would be pleased to use our prayers to accomplish much for our nations in such a time as this!
God's heart is a heart of seeking and saving the lost. He is "not wishing for any to perish, but for all to come to repentance" (2 Peter 3:9). He has commissioned His Church to spread the good news of Jesus Christ to all who have ears to hear and hearts to respond to its saving message. Indeed, it's a privilege for believers to partner with God in His divine work of seeking and saving the Lord. To partner effectively with Him, believers need to refresh their hearts and minds on the lessons preserved in the Bible on effective personal evangelism. This will in turn strengthen their conviction and commitment for sharing and spreading the gospel to a lost and dying world in such a time as this. Please read on to refresh your heart and recommit to sharing the good news!
Yesuli International Ministries invites you to listen on your schedule to any/all messages in our Audio Library!
At Yesuli International Ministries, we are committed to adding new teaching content to our website in audio, video, and written formats. Please click the buttons below for updates.
A major part of God's calling upon my life is reaching the lost with His gospel of grace and love. God has given me a wonderful opportunity to serve Him in this area of ministry.
One of God's commands to believers in Jesus Christ is to pray for one another (James 5:16).  If you have a genuine prayer request that you would like us to pray for, please
One of the greatest statements the Bible makes about prayer is that: "The effective prayer of a righteous man can accomplish much" (James 5:16). The Lord Jesus taught that such prayer can be learned by the believer. No matter where you are, you can still join the School of Prayer to learn more about effectual prayer.
When our Lord Jesus came to earth, He preached the Word, not put on a show. He explained the truth, not entertained the crowds. He taught God's Word, not tickled itching ears. Here at Yesuli Ministries, we take the charge to preach the word seriously. We are committed to a verse by verse exposition of the Bible with passion, precision, power, and purpose. Our desire is to proclaim God's Word in a refreshing and relevant manner.
Yesuli International Ministries is a faith-based mission organization. We constantly look to the Lord of Harvest to provide for all the needs of this ministry. He is indeed a faithful provider. One of the primary ways in which God provides for this ministry is through the willing and generous giving of His believing people. If God should move your heart to give in support of His work through this ministry, please send your gifts either by using the donate button or the address below. Thank you and may the Lord richly bless you.