"One of the criminals who were hanged there was hurling abuse at Him, saying, "Are You not the Christ? Save Yourself and us!" But the other answered, and rebuking him said, "Do you not even fear God, since you are under the same sentence of condemnation? And we indeed are suffering justly, for we are receiving what we deserve for our deeds; but this man has done nothing wrong." And he was saying, "Jesus, remember me when You come in Your kingdom!" And He said to him, "Truly I say to you, today you shall be with Me in Paradise."" (Luke 23:39-43).
to Yesuli International Ministries' website. At Yesuli International Ministries, we are dedicated to ministering to the person of God, the people of God, and the people of the world-primarily through prayer, preaching of the Word, and personal evangelism. We would like to encourage you to take advantage of the many teaching resources on our website in video, audio, and written formats.
Restorer and Righteous Father, You are from everlasting to everlasting. You are worthy of all our praise and thanks! Once again, we rejoice and revel in Your great goodness toward us all throughout the previous month. You guided us. Guarded us! Gladdened our hearts with Your very presence! You gave us all we needed to live and honor You in the passing month. O Lord, You also graciously and gallantly defended and delivered us from our enemies both in the spiritual and physical realms.
"O may Your glorious name be blessed and exalted above all blessing and praise! You alone are the LORD. You have made the heavens, the heaven of heavens with all their host, the earth and all that is on it, the seas and all that is in them. You give life to all of them and the heavenly host bows down before You. You are the LORD God" (Nehemiah 9:5b-7a). Indeed, You deserve all honor and glory for Your continuous care and concern for us. We are glad and grateful that You want Your very best for us in this life and in the life soon to come.
Lord, we confess that we often fail You. We miss the mark. But we are thankful that "You are a God of forgiveness, gracious and compassionate, slow to anger and abounding in lovingkindness" (Nehemiah 9:17b) In Your love and compassion for us, You do not forsake us or fail us. Such is Your great goodness and grace toward us throughout our lives, yes, even through the first quarter of this year.
Now, in Your faithfulness and favor, You have brought us into a new month, April 2021. While we do not know all that will be happening in April 2021, we do know that in it, Lord willing, we will be celebrating the death and resurrection of Jesus Christ. These two events changed the course of human history and destiny.
Oh how great a sacrifice was the death of Christ, our Lord, on our behalf! "For while we were still weak, at the right time Christ died for the ungodly. For one will scarcely die for a righteous person-though perhaps for a good person one would dare even to die-but God shows his love for us in that while we were still sinners, Christ died for us" (Romans 5:6-8). Thank You Father for demonstrating Your supreme act of unwavering love for us at the time when we were at our most undesirable.
Oh how glorious is the resurrection of Christ from the dead "on the third day in accordance with the Scriptures" (1 Corinthians 15:4)! Because Christ was indeed raised from the dead, we have unshakable and unwavering confidence that our preaching is not in vain. Our faith is not in vain. We are not still in our sins. Those who have fallen asleep in Christ have not perished. We are of all people not most to be pitied (see 1 Corinthians 15:13-19).
Above all, Holy Father, we thank You that the resurrection of Christ our Lord, provided proof that You had fully accepted His sacrifice on behalf of sinners of all ages. No other sacrifice is needed for sin. Moreover, the resurrection is the one proof You have  given to all men and serves as a solemn reminder to all humanity that You will one day judge the world in righteousness through Jesus Christ (see Acts 17:31).
With glad and grateful hearts, we look forward to celebrating the death and resurrection of our Lord on April 2-4, 2021. Gracious Lord, we acknowledge that You know all things and are in control of all things that will happen in April 2021. As such, we humbly and heartily dedicate it to You in the precious and powerful name of the Father and the Son and the Holy Spirit, One God in Three Persons.
Our heavenly Father, in Your mercy and might, please accomplish what concerns our families, our friends and fellow-believers, and us; Israel – Your chosen people; Your Church – that is, Your called-out people, and Your world – made up of all the continents and the lands You created under the heavens – for the glory of Your holy name.
We surrender to You to direct our path into Your greater purposes for our lives in April 2021. We need You desperately in such a time as this. Please, let Your good hand be upon us as it was on Ezra and Nehemiah of old – making them successful in their service for You. Abba Father, reveal more of Yourself to us in April 2021!
Refine us! Revive us! Renew us! Restore us to our first love! Refresh our hearts in Christ! Redeem us from all evil (see Genesis 48:16)! Rescue us from perverse and evil men; for not all have faith (see 2 Thessalonians 3:2). Rule and reign in our hearts! Remember us and act graciously on our behalf in April 2021!
Dear Father, we look to You to turn the evil that is meant against us into good for us (see Genesis 50:20) in April 2021. Be pleased, also, O Lord, to turn the curse that is meant against us into a blessing for us (see Deuteronomy 23:5; Nehemiah 13:2). Bless all those who bless us (see Genesis 12:3)! Gracious Lord, please bestow Your favor upon us! We thank You for the blessed privileges of knowing You and making You known in such a time as this! We pray all these things in the matchless and marvelous name of Jesus Christ our Lord! Amen!
The celebration of the death and burial and resurrection of our Savior is an appropriate time to pause and ponder "the Seven Sayings" He uttered on the cross. I believe doing so will enhance our worship of Him and gratitude to Him for paying a debt we can never pay. These "Seven Sayings" have been held dear by the Church simply because they have opened to us a window into our Lord's heart and mind while suffering on the cross for our sins. These sayings are not only simple and sincere but also special and significant for the believers to learn from and take to heart.
God's heart is a heart of seeking and saving the lost. He is "not wishing for any to perish, but for all to come to repentance" (2 Peter 3:9). He has commissioned His Church to spread the good news of Jesus Christ to all who have ears to hear and hearts to respond to its saving message. Indeed, it's a privilege for believers to partner with God in His divine work of seeking and saving the Lord. To partner effectively with Him, believers need to refresh their hearts and minds on the lessons preserved in the Bible on effective personal evangelism. This will in turn strengthen their conviction and commitment for sharing and spreading the gospel to a lost and dying world in such a time as this. Please read on to refresh your heart and recommit to sharing the good news!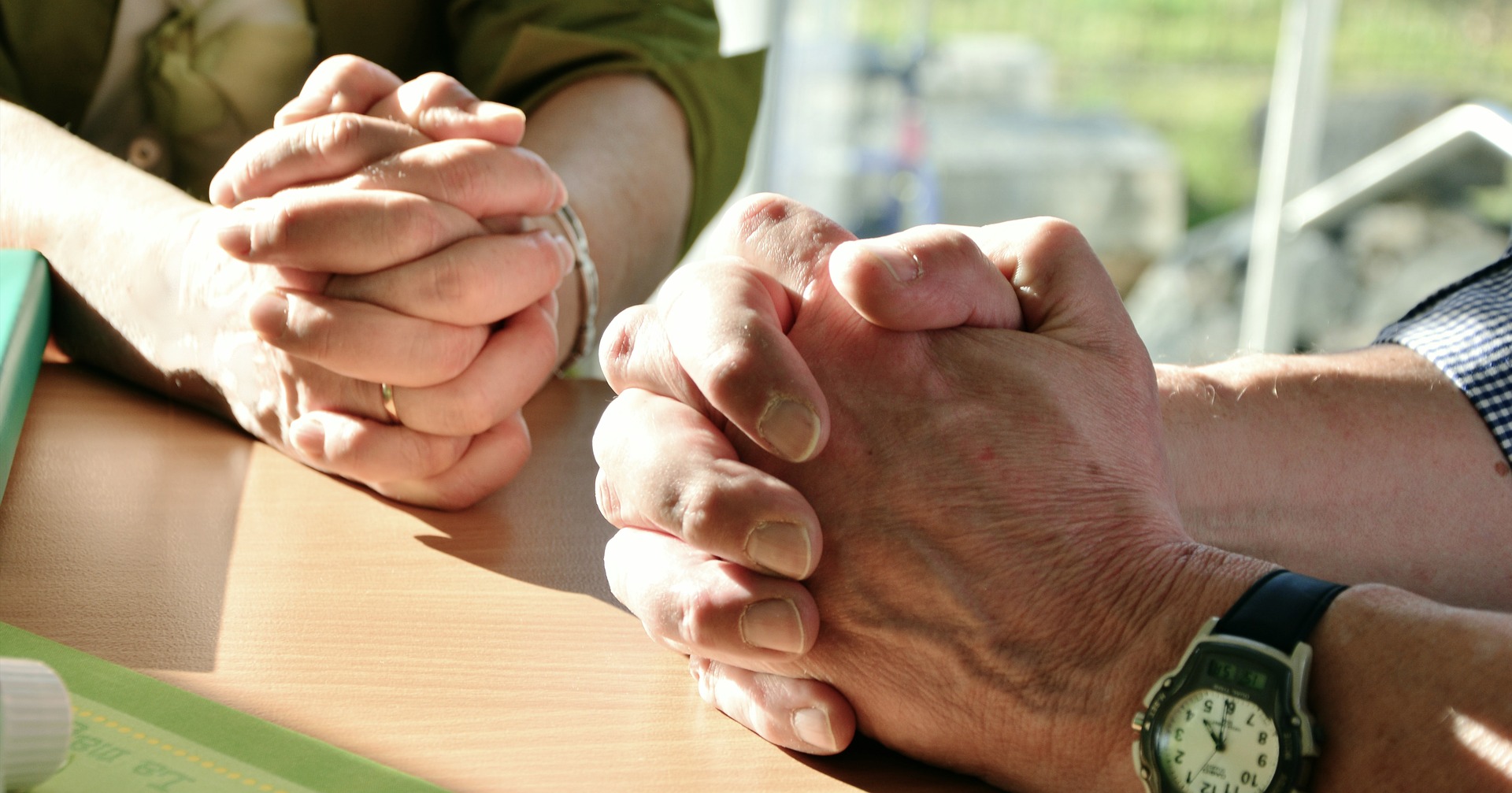 The Global Coronavirus Pandemic!
Our world is literally under attack. The global Coronavirus pandemic has brought our world to its knees. Millions have contracted the dreaded COVID-19 virus. Thousands upon thousands have lost their lives after contracting the virus. The future looks bleak for the world. But in the midst of this global pandemic, it is important for believers in Christ to keep reminding themselves that:
God is our Go-To-Person;

God is good all the time;

God is gracious;

God is great and greatly to be praised;

God is our guide;

God is our guard;

God is our guardian;

God Himself is our guarantee;

God is the generous giver who gives life and takes it away. Blessed be His name!
For those who have lost loved ones in the global Coronavirus pandemic, we grieve with you. Our sincere prayer for you is that the Father of mercies, the God of all comfort, will Himself comfort you so that you will be able to comfort others in their trials and losses. [I have personally lost a beloved nephew to the virus in the UK]. We also thank God for those who have been treated and have recovered from the Coronavirus and trust you will be touched with the goodness and grace of God to you. [I also have another nephew who is recovering from the virus in the UK]. We also pray for God's hand of protection on the first responders across the globe. And we pray that even in such a time as this, "this gospel of the kingdom will be preached in the whole world as a testimony to all the nations, and then the end will come" (Matthew 24:14).
The Bible's record and report is that after our Lord Jesus' resurrection, He appeared to His disciples over a 40 day period. He did not appear to them on each of the 40 days. During His appearances, our Lord taught His disciples and gave them orders through the Holy Spirit. Before Christ's death, burial and resurrection, our Lord taught His disciples that He came down from heaven, and that when His work was complete, He would return there to His Father (John 6:32, 33; 14:1-4). This would be fulfilled 40 days after His resurrection. But the question is: what is the significance of the ascension for believers?
Yesuli International Ministries invites you to listen on your schedule to any/all messages in our Audio Library!
At Yesuli International Ministries, we are committed to adding new teaching content to our website in audio, video, and written formats. Please click the buttons below for updates.
A major part of God's calling upon my life is reaching the lost with His gospel of grace and love. God has given me a wonderful opportunity to serve Him in this area of ministry.
One of God's commands to believers in Jesus Christ is to pray for one another (James 5:16).  If you have a genuine prayer request that you would like us to pray for, please
One of the greatest statements the Bible makes about prayer is that: "The effective prayer of a righteous man can accomplish much" (James 5:16). The Lord Jesus taught that such prayer can be learned by the believer. No matter where you are, you can still join the School of Prayer to learn more about effectual prayer.
When our Lord Jesus came to earth, He preached the Word, not put on a show. He explained the truth, not entertained the crowds. He taught God's Word, not tickled itching ears. Here at Yesuli Ministries, we take the charge to preach the word seriously. We are committed to a verse by verse exposition of the Bible with passion, precision, power, and purpose. Our desire is to proclaim God's Word in a refreshing and relevant manner.
Yesuli International Ministries is a faith-based mission organization. We constantly look to the Lord of Harvest to provide for all the needs of this ministry. He is indeed a faithful provider. One of the primary ways in which God provides for this ministry is through the willing and generous giving of His believing people. If God should move your heart to give in support of His work through this ministry, please send your gifts either by using the donate button or the address below. Thank you and may the Lord richly bless you.