"We know that no one who is born of God sins; but He who was born of God keeps him, and the evil one does not touch him. We know that we are of God, and that the whole world lies in the power of the evil one. And we know that the Son of God has come, and has given us understanding so that we may know Him who is true; and we are in Him who is true, in His Son Jesus Christ. This is the true God and eternal life" (1 John 5:18-20).
to Yesuli International Ministries' website. At Yesuli International Ministries, we are dedicated to ministering to the person of God, the people of God, and the people of the world-primarily through prayer, preaching of the Word, and personal evangelism. We would like to encourage you to take advantage of the many teaching resources on our website in video, audio, and written formats.
Holy and Heavenly Father, You are in charge of human history and You will bring it to an end at Your appointed time exactly as You have predicted in Your Word, even as we enter June 2021. We are so glad and grateful that You will not fail in this matter. We bless You that even in the recent escalation of warfare between Your chosen nation Israel and the Palestinians, You were accomplishing Your purposes toward bringing human history on earth to an end. Truly, You are directing the course of human history here on earth.
We had acknowledged that: "in May 2021, spiritual warfare will rage on in our lives and in Your Church, in the nation of Israel and in all other nations. You are the only One who can defend us, deliver us, and defeat our spiritual enemies." Lord, thank You for Your intervention in the warfare that raged on between the Israelis and the Palestinians in May 2021. In fact, if You had not intervened in this warfare, many more lives would have been lost on both sides. Father, God of all comfort, please comfort all the families that have lost loved ones in this recent warfare. We know each soul is precious to You. Blessed be Your name!  Your restraining power prevailed over both warring factions to bring about the cessation of this warfare which was a manifestation of the warfare in the spiritual realm! Indeed, You make wars to cease (see Psalm 46:9)!
Gracious and Glorious God, it is a true and trustworthy statement: You are directing the course of human history to its predicted end at Your appointed time of reckoning. The Scripture testifies to that fact. It declares: "the proud look of man will be abased and the loftiness of man will be humbled, and the LORD alone will be exalted in that day" (Isaiah 2:11 NASB). It also says:  "In that day men will cast away to the moles and the bats their idols of silver and their idols of gold, which they made for themselves to worship, in order to go into the caverns of the rocks and the clefts of the cliffs before the terror of the LORD and the splendor of His majesty, when He arises to make the earth tremble" (Isaiah 2:20-21 NASB).
But mercifully, Your appointed day of reckoning has not come upon us as at now. This is because You are great in mercy, abounding in grace, and great in love toward us. Your Word tells us: "'As I live!' declares the Lord GOD, 'I take no pleasure in the death of the wicked, but rather that the wicked turn from his way and live. Turn back, turn back from your evil ways! Why then will you die, O house of Israel?'" (Ezekiel 33:11 NASB). Again, Your Word says: "The Lord is not slow about His promise, as some count slowness, but is patient toward you, not wishing for any to perish but for all to come repentance" (2 Peter 3:9 NASB).
O Lord, who can compare to You in showing mercy and grace to us? Great One, who is so patient and forbearing like You? There is no one like You in showing mercy and grace to the people You created in Your own image. In Your mercy and forbearance, You have preserved us and brought us into a new month, June 2021. 2021 is almost half-way gone! What's in store for us in June 2021? Will the ceasefire between the Israelis and Palestinians continue to hold? Will the variants of Covid-19 virus continue to surge and spread to more countries around the globe? How will the global stock market fare? Will June 2021 be the beginning of the long-awaited revival for Your Church?
We acknowledge that You are the all-knowing God. The future is known to You. You, O Lord, know all about the strategic, military, political, and economical plans and policies the nations are intending to implement in June 2021.  In fact, all that will happen in June 2021 and beyond into eternity is all before You.  That is why we confidently cast ourselves upon and commit our cause to You, our Lord and King, the only wise God. Please, in Your goodness and grace, accomplish what concerns our families, our friends and fellow-believers, and us; Israel – Your chosen nation; Your Church – that is, Your called-out saints, and Your world – made up of all the countries and the lands You created under the heavens – for the glory of Your holy and honored name.
Faithful Father, we surrender our lives to You, thankful that what You intend, happens. And that what You plan, stands.  "The LORD of hosts has sworn: "'As I have planned, so it shall be, and as I have purposed, so shall it stand'" (Isaiah 14:24 ESV). Moreover, we are assured by Your Word that no one can annul what You have purposed. "For the LORD of hosts has planned, and who can frustrate it? And for His stretched-out hand, who can turn it back?" (Isaiah 14:27 NASB).
Since no one, yes, absolutely no one can frustrate what You have planned and purposed, we have the blessed assurance that You will accomplish all that You have purposed for our lives in June 2021 and beyond. O LORD of hosts, we humbly ask You, please thwart all the evil plans formed or being formed against us by our enemies! Trouble those who trouble us!  Please take Your shield and buckler and fight our battles for us! Turn the evil that is meant against us into good for us. Turn the curse of our enemies against us into a blessing for us! O Lord of glory, touch us afresh, for we desperately need Your fresh touch in our lives in June 2021 and beyond! "Lord, teach us to pray" (Luke 11:1 NASB)! Teach us to do Your will (see Psalm 143:10)!
Loving and Living God, enable us by power of the Holy Spirit, to love You more. Look to You in all of life's circumstances. Lean on You both in times of happiness and hardships in our lives. Listen attentively to Your still small voice. Learn at Your feet daily. Long and thirst ever more for You. Live for You each day that You give us Your gift of life.
"Now to Him who is able to do far more abundantly beyond all that we ask or think, according to the power that works within us, to Him be glory in the church and in Christ Jesus to all generations forever and ever. Amen" (Ephesians 3:20-21 NASB).
There are many different views about life beyond the grave. Some strongly and staunchly believe that there is no life beyond the grave. Those who hold to this view say that this life is all we've got. As such, we should live it to the fullest. Others believe that there is life after death and that those who have passed on can be called upon to assist loved ones they've left behind. Others believe in reincarnation - which is the philosophical concept of a living being starting a new life in a different physical form or body after biological death. But are these views true? Is there truly life after death? If there is, what can we expect that life to be like? From whom can we learn the truth about life after death? There is no better authority from whom to learn the truth about the afterlife than the person of the Lord Jesus Christ Himself! Please come along and let's learn from Him who is True and who is indeed the Truth!
God's heart is a heart of seeking and saving the lost. He is "not wishing for any to perish, but for all to come to repentance" (2 Peter 3:9). He has commissioned His Church to spread the good news of Jesus Christ to all who have ears to hear and hearts to respond to its saving message. Indeed, it's a privilege for believers to partner with God in His divine work of seeking and saving the Lord. To partner effectively with Him, believers need to refresh their hearts and minds on the lessons preserved in the Bible on effective personal evangelism. This will in turn strengthen their conviction and commitment for sharing and spreading the gospel to a lost and dying world in such a time as this. Please read on to refresh your heart and recommit to sharing the good news!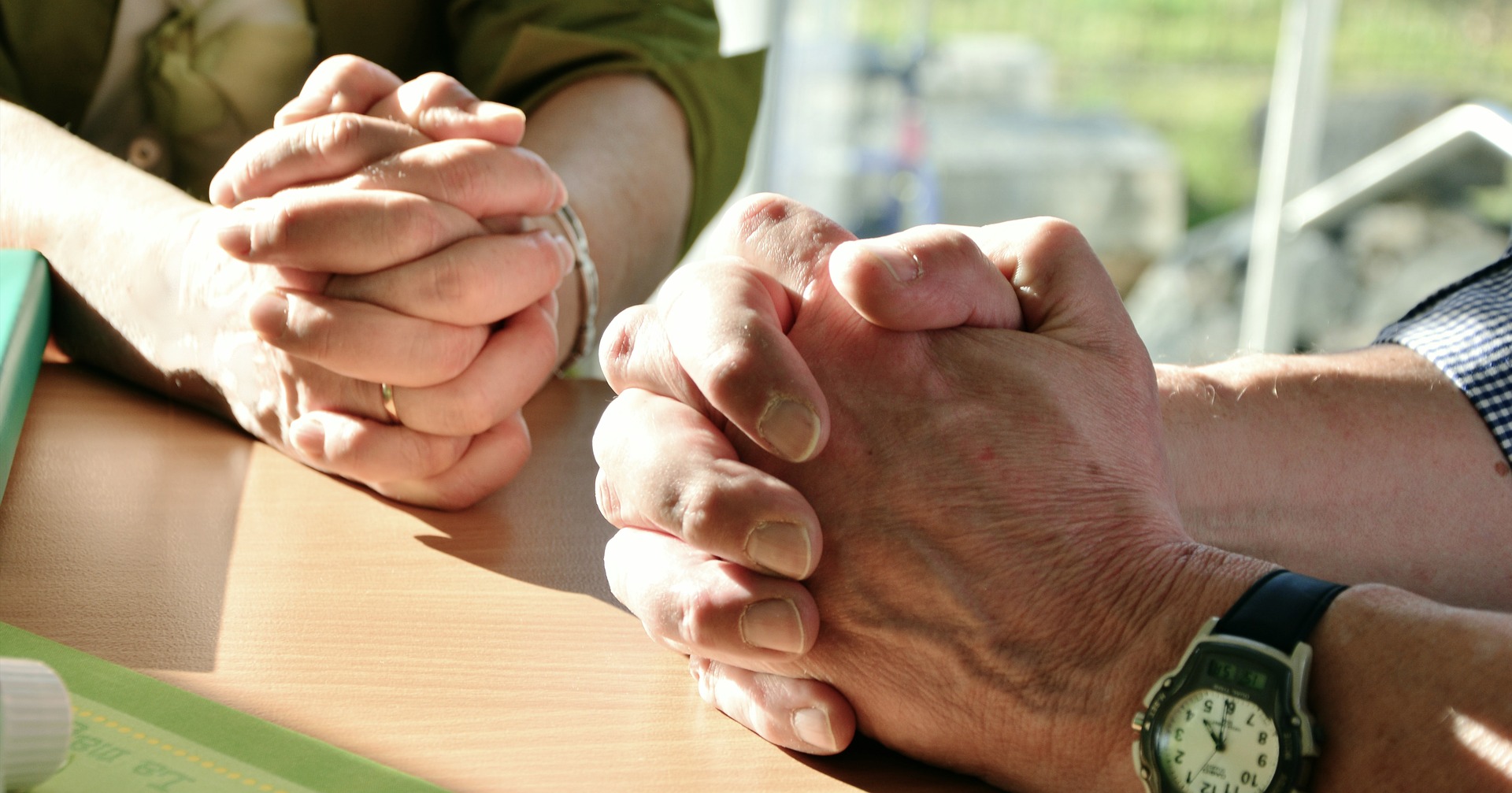 The Global Coronavirus Pandemic!
Our world is literally under attack. The global Coronavirus pandemic has brought our world to its knees. Millions have contracted the dreaded COVID-19 virus. Thousands upon thousands have lost their lives after contracting the virus. The future looks bleak for the world. But in the midst of this global pandemic, it is important for believers in Christ to keep reminding themselves that:
God is our Go-To-Person;

God is good all the time;

God is gracious;

God is great and greatly to be praised;

God is our guide;

God is our guard;

God is our guardian;

God Himself is our guarantee;

God is the generous giver who gives life and takes it away. Blessed be His name!
For those who have lost loved ones in the global Coronavirus pandemic, we grieve with you. Our sincere prayer for you is that the Father of mercies, the God of all comfort, will Himself comfort you so that you will be able to comfort others in their trials and losses. [I have personally lost a beloved nephew to the virus in the UK]. We also thank God for those who have been treated and have recovered from the Coronavirus and trust you will be touched with the goodness and grace of God to you. [I also have another nephew who is recovering from the virus in the UK]. We also pray for God's hand of protection on the first responders across the globe. And we pray that even in such a time as this, "this gospel of the kingdom will be preached in the whole world as a testimony to all the nations, and then the end will come" (Matthew 24:14).
Scripture reveals that every important event in the life of the Lord Jesus found Him in earnest and effective prayer to the Father. He prayed at His baptism (Luke 3:21), fasted for forty days and forty nights after His baptism (Matthew 4:1-11). Soon after His public ministry began in earnest, the Lord Jesus rose very early in the morning to pray (Mark 1:35).  The Bible speaks of Jesus' practice of often withdrawing to lonely places and praying (Luke 5:16-20).  He spent all night in prayer before choosing the twelve apostles (Luke 6:12). But our Lord also praised the Father. Let's learn to praise the Father as Jesus did.
Yesuli International Ministries invites you to listen on your schedule to any/all messages in our Audio Library!
At Yesuli International Ministries, we are committed to adding new teaching content to our website in audio, video, and written formats. Please click the buttons below for updates.
A major part of God's calling upon my life is reaching the lost with His gospel of grace and love. God has given me a wonderful opportunity to serve Him in this area of ministry.
One of God's commands to believers in Jesus Christ is to pray for one another (James 5:16).  If you have a genuine prayer request that you would like us to pray for, please
One of the greatest statements the Bible makes about prayer is that: "The effective prayer of a righteous man can accomplish much" (James 5:16). The Lord Jesus taught that such prayer can be learned by the believer. No matter where you are, you can still join the School of Prayer to learn more about effectual prayer.
When our Lord Jesus came to earth, He preached the Word, not put on a show. He explained the truth, not entertained the crowds. He taught God's Word, not tickled itching ears. Here at Yesuli Ministries, we take the charge to preach the word seriously. We are committed to a verse by verse exposition of the Bible with passion, precision, power, and purpose. Our desire is to proclaim God's Word in a refreshing and relevant manner.
Yesuli International Ministries is a faith-based mission organization. We constantly look to the Lord of Harvest to provide for all the needs of this ministry. He is indeed a faithful provider. One of the primary ways in which God provides for this ministry is through the willing and generous giving of His believing people. If God should move your heart to give in support of His work through this ministry, please send your gifts either by using the donate button or the address below. Thank you and may the Lord richly bless you.