"Whoever believes that Jesus is the Christ is born of God, and whoever loves the Father loves the child born of Him. By this we know that we love the children of God, when we love God and observe His commandments. For this is the love of God, that we keep His commandments; and His commandments are not burdensome. For whoever is born of God overcomes the world; and this is the victory that has overcome the world - our faith. Who is the one who overcomes the world, but he who believes that Jesus is the Son of God?...We know that we are of God, and that the whole world lies in the power of the evil one. And we know that the Son of God has come, and has given us understanding so that we may know Him who is true; and we are in Him who is true, in His Son Jesus Christ. This is the true God and eternal life. Little children, guard yourselves from idols" (1 John 5:1-5, 19-21).
to Yesuli International Ministries' website. At Yesuli International Ministries, we are dedicated to ministering to the person of God, the people of God, and the people of the world-primarily through prayer, preaching of the Word, and personal evangelism. We would like to encourage you to take advantage of the many teaching resources on our website in video, audio, and written formats.
Who is the greatest evangelist in the Bible, specifically in the New Testament? What lessons can we learn from the Bible's teaching on the Greatest Evangelist - to apply to our own lives - so that we may become more effective sharers of the good news of Jesus Christ in such a time as this? Please join us now in learning from the Greatest Evangelist of all time.
We pray that, not only will the Holy Spirit impress these lessons deep on our hearts, but that He will also invigorate them in our daily living as effective witnesses for Jesus Christ our Lord, in such a time as this. Please, as you learn from the Greatest Evangelist, remember that God loves you and wants His very best for you, both in this life and in the life soon to come. God bless you.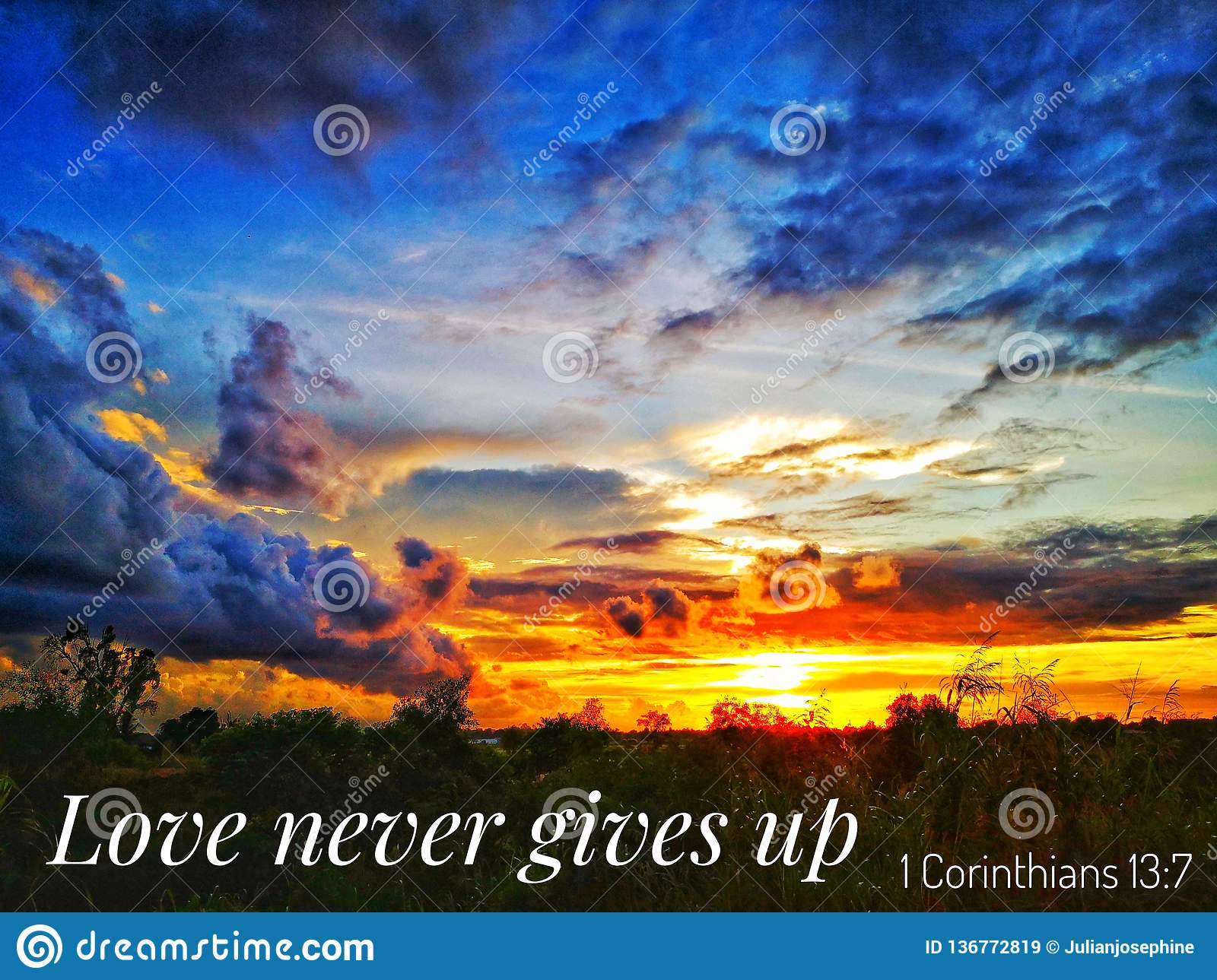 True and Trustworthy God, "Before the mountains were born or You gave birth to the earth and the world, even from everlasting to everlasting, You are God" (Psalm 90:2; NASB). "Who is like you, O LORD, among the gods? Who is like you, majestic in holiness, awesome in glorious deeds, doing wonders?" (Exodus 15:11; ESV). Indeed, we declare that there is no one like You. You are in a distinguished class all by Yourself. We cannot thank You enough for Your faithfulness to us and forbearance with us over the years. Specifically, we thank You for showing us Your favor once again in granting us the privilege of entering the month of September 2021.
Indeed, at the beginning of August 2021, we entrusted our lives to You with glad and grateful hearts. Certainly, it had had been both a delightful and difficult month. We watched with delight the Tokyo 2020 Olympics as world and Olympic records were broken. But with broken hearts we witnessed the horror and hardship for millions, resulting from the overthrow of the Afghan government by the Taliban, after the withdrawal of the US troops in Afghanistan. But this is not a surprise to You at all. In fact, in all these, You are in control and are directing human history on earth to its predicted end exactly as You have revealed in Your Word of truth, the Bible.
In fact, in such a time as this, we are comforted that You know the end from the beginning and that You have spoken accurately and authoritatively of the future ahead of the mankind. You, our Lord Jesus, clearly, confidently and convincingly predicted what would be the sign of Your coming, and the end of the age (see Matthew 24:3b). "See that no one leads you astray. For many will come in my name, saying, 'I am the Christ,' and they will lead many astray. And you will hear of wars and rumors of wars. See that you are not alarmed, for this must take place, but the end is not yet" (Matthew 24:4b-6; ESV).
But that's not all You revealed to us about the sign of Your coming and the end of the age. You also declared: "For nation will rise against nation, and kingdom against kingdom, and there will be famines and earthquakes in various places. All these are but the beginning of the birth pains" (Matthew 24:7-8; ESV). Clearly, what we are seeing in Afghanistan is just a small yet significant part of the beginning of birth pains. As such, we know that, sadly, things will get notably and remarkably worse as the end of the age fast approaches.
However, as believers in Jesus Christ, we can confidently say it is well with our soul. Why? We know that no matter what happens, whether things get worse or not in September 2021, You, our loving Lord, will care for us. You, the God of all comfort, will comfort us. Your compassion will abound upon our lives in September 2021, for You are a compassionate God (see Deuteronomy 4:31). Your concern for accomplishing what You, our faithful God, have purposed for our lives in September 2021 and beyond, will not waver or weakened.
That is why, with jubilant and joyful hearts, we dedicate September 2021 to You in the name of the Father and of the Son and of the Holy Spirit. Blessed Father, please, in Your great goodness and grace, accomplish what concerns our families, our friends and fellow-believers, and us; Israel – Your chosen nation; Your Church – that is, Your called-out ones, and Your world – made up of all the nations and the lands You created under the heavens – for the praise of Your magnificent and matchless name.
Since we know You, O Lord, our God, are fully in control of human history on earth, we commit our cause to You. Righteous Father, we cast all our cares upon You, for Your word says, You care for us (see 1 Peter 5:7). We confess that we desperately need Your good hand upon our lives as it was upon men of God like Ezra and Nehemiah (see Nehemiah 2:8; Ezra 7:6, 28b; 8:22b). Cleanse and consecrate us for the service You have appointed for us in September 2021. Challenge us to get out of our comfort zone to share the good news with seekers and lost souls. Most importantly, change us more and more into the blessed image of Your Son and our Savior, the Lord Jesus Christ.
Also, "Father of mercies" (2 Corinthians 1:3b), please gently correct us when we go astray from your path, plan, and purpose for our lives in September 2021. Wonderful Counselor, counsel us with Your eye upon us (see Psalm 32:8b). Consider our groaning (see Psalm 5:1), in whatever distress You choose to allow in our lives and in the lives of our loved ones, Israel, Your Church, in Afghanistan and other nations – where conflict rages. Gracious Lord, "confirm the work of our hands" (Psalm 90:17b) in September 2021 and beyond. God of all grace and God of all comfort, in Your grace, who is "kind to ungrateful and evil men," (Luke 6:35b), comfort all those who have lost loved ones in the conflict and chaos in Afghanistan.
Above all, we pray that, You, "the God of peace, will soon crush Satan under our feet" in fulfillment of Your own promise to us in Romans 16:20. Victorious Warrior, contend, O LORD, with those who contend who contend with us (see Psalm 35:1a). Confuse the plans of our enemies who are seeking our harm (see Psalm 144:6). Confound the strategy of our enemies (see Isaiah 19:3).
O Lord of all, You do all things well. We bless Your holy name. We love You, because You first loved us (see 1 John 4:19). Heavenly and Holy Father, we thank You so very much that You want Your very best for us in September 2021 and beyond! "Yours, O LORD, is the greatness and the power and the glory and the victory and the majesty, for all that is in the heavens and in the earth is yours. Yours is the kingdom, O LORD, and you are exalted as head above all" (1 Chronicles 29:11; ESV). We pray all these in the precious and powerful name of Jesus! Amen!
What is the gospel? What is its source? Who is the subject of the gospel? What is the success of the gospel message? Is its success in building mega-churches to hold thousands of church-goers? Is it in raising millions of dollars for the poor and other humanitarian causes? What is the strength of the gospel? What is the one secret of the gospel?
These and more questions are confidently and carefully explained by Paul, the apostle to the Gentiles, in his scholarly yet Spirit-led letter to the believers in the first century Church of Rome. Please refresh your heart and your knowledge about what the gospel is really about! My prayer is that as a result, you will be quickened in your spirit to live out the gospel and share it with a sense of urgency in such a time as this.
The Global Coronavirus Pandemic!
Our world is literally under attack. The global Coronavirus pandemic has brought our world to its knees. Millions have contracted the dreaded COVID-19 virus. Thousands upon thousands have lost their lives after contracting the virus. The future looks bleak for the world. But in the midst of this global pandemic, it is important for believers in Christ to keep reminding themselves that:
God is our Go-To-Person;

God is good all the time;

God is gracious;

God is great and greatly to be praised;

God is our guide;

God is our guard;

God is our guardian;

God Himself is our guarantee;

God is the generous giver who gives life and takes it away. Blessed be His name!
For those who have lost loved ones in the global Coronavirus pandemic, we grieve with you. Our sincere prayer for you is that the Father of mercies, the God of all comfort, will Himself comfort you so that you will be able to comfort others in their trials and losses. [I have personally lost a beloved nephew to the virus in the UK]. We also thank God for those who have been treated and have recovered from the Coronavirus and trust you will be touched with the goodness and grace of God to you. [I also have another nephew who is recovering from the virus in the UK]. We also pray for God's hand of protection on the first responders across the globe. And we pray that even in such a time as this, "this gospel of the kingdom will be preached in the whole world as a testimony to all the nations, and then the end will come" (Matthew 24:14).
Scripture reveals that every important event in the life of the Lord Jesus found Him in earnest and effective prayer to the Father. He prayed at His baptism (Luke 3:21), fasted for forty days and forty nights after His baptism (Matthew 4:1-11). Soon after His public ministry began in earnest, the Lord Jesus rose very early in the morning to pray (Mark 1:35).  The Bible speaks of Jesus' practice of often withdrawing to lonely places and praying (Luke 5:16-20).  He spent all night in prayer before choosing the twelve apostles (Luke 6:12). But our Lord also praised the Father. Let's learn to praise the Father as Jesus did.
Yesuli International Ministries invites you to listen on your schedule to any/all messages in our Audio Library!
At Yesuli International Ministries, we are committed to adding new teaching content to our website in audio, video, and written formats. Please click the buttons below for updates.
A major part of God's calling upon my life is reaching the lost with His gospel of grace and love. God has given me a wonderful opportunity to serve Him in this area of ministry.
One of God's commands to believers in Jesus Christ is to pray for one another (James 5:16).  If you have a genuine prayer request that you would like us to pray for, please
One of the greatest statements the Bible makes about prayer is that: "The effective prayer of a righteous man can accomplish much" (James 5:16). The Lord Jesus taught that such prayer can be learned by the believer. No matter where you are, you can still join the School of Prayer to learn more about effectual prayer.
When our Lord Jesus came to earth, He preached the Word, not put on a show. He explained the truth, not entertained the crowds. He taught God's Word, not tickled itching ears. Here at Yesuli Ministries, we take the charge to preach the word seriously. We are committed to a verse by verse exposition of the Bible with passion, precision, power, and purpose. Our desire is to proclaim God's Word in a refreshing and relevant manner.
Yesuli International Ministries is a faith-based mission organization. We constantly look to the Lord of Harvest to provide for all the needs of this ministry. He is indeed a faithful provider. One of the primary ways in which God provides for this ministry is through the willing and generous giving of His believing people. If God should move your heart to give in support of His work through this ministry, please send your gifts either by using the donate button or the address below. Thank you and may the Lord richly bless you.