I would like to take this wonderful opportunity of the brand New Year of 2023 to thank first time visitors, regular visitors, and occasional visitors to Yesuli International Ministries' website. I wish you all a fruitful and fulfilling New Year - of Loving, Living for, Longing for, Looking to, Listening to, Learning at the feet of, and Leading unbelievers to saving faith in Jesus Christ - who is: "KING OF KINGS, AND LORD OF LORDS" (Revelation 19:16b). "To Him be the glory, both now and to the day of eternity. Amen" (2 Peter 3:18b)!
to Yesuli International Ministries' website. At Yesuli International Ministries, we are dedicated to ministering to the person of God, the people of God, and the people of the world-primarily through prayer, preaching of the Word, and personal evangelism. We would like to encourage you to take advantage of the many teaching resources on our website in video, audio, and written formats.
Promises to Rely on in the New Year of 2023!
As we enter into the Brand New Year of 2023, believer in the Lord Jesus Christ; be assured of these timeless promises and confidently expect them to be manifested in your life.
GOD Himself will be GOING ahead of you. "The LORD is the one who GOES ahead of you" (Deuteronomy 31:8a; NASB). 
GOD will be GOOD to you. "You [LORD] are GOOD and do GOOD" (Psalm 119:68; NASB). "God causes all things to work together for GOOD to those who love God" (Romans 8:2; NASB).
GOD will be GRACIOUS to you. For He is the "GOD OF ALL GRACE" (1 Peter 5:10; ESV). 
GOD will be GENTLE with you in all His dealings. For He says: "I am GENTLE and humble in heart" (Matthew 11:29; NASB). 
GOD will be GENEROUS to you. He is a GENEROUS GIVER who gives and gives. "Is it not lawful for me to do what I wish with what is my own? Or is your eye envious because I am GENEROUS?" (Matthew 20:15; NASB).
GOD will be your GUIDE.  "This is God, our God forever and ever. He will GUIDE us forever" (Psalm 48:14; ESV). "And the LORD will GUIDE you continually" (Isaiah 58:11a; ESV).
GOD will be your GUARDIAN. "But the Lord is faithful. He will establish you and GUARD you against the evil one" (2 Thessalonians 3:3; ESV).
GOD will be your GO-TO-PERSON. In all of your life's circumstances, God waits with open arms for you to COME TO HIM. He says: "COME TO ME, all who are weary and heavy-laden, and I will give you rest" (Matthew 11:28; NASB). Our Lord is simply saying: "I am your GO-TO-PERSON in this life."
It's my privilege and pleasure to pronounce God's blessings upon your life for the month of February 2023! May you be freshly and fully blessed by YAHWEH – SHALOM (The LORD is Peace)! May the MESSIAH be moved with compassion and touch you and heal you of your disease (Mark 1:41)! May you hear the word and accept it, and bear fruit, thirty, sixty, and a hundredfold (Mark 4:20)! May the SON OF DAVID have mercy on you (Mark 10:48)! May the LORD grant you the grace and the joy to love the LORD your God with all your heart, and with all your soul, and with all your mind, and with all your strength (Mark 12:30)! May you find favor with God (Luke 1:30) in this month of February 2023! May you be blessed for believing that there will be a fulfillment of what has been spoken to you by the LORD (Luke 1:45)! May the Mighty One do great things for you (Luke 1:49)! May the LORD fill you with good things and give help to you in remembrance of His mercy (Luke 1:53-54)! May the Lord God of Israel visit you and accomplish redemption for you (Luke 1:68b)! May He grant you salvation from your enemies and from the hand of all who hate you (Luke 1:71)! May the Lord grant that you, being rescued from the hand of your enemies, might serve Him in holiness and righteousness before Him all your days (Luke 1:74-75)! May the LORD guide your feet in the way of peace (Luke 1:79b) in February 2023!
Please follow this link to join us in prayer for February 2023!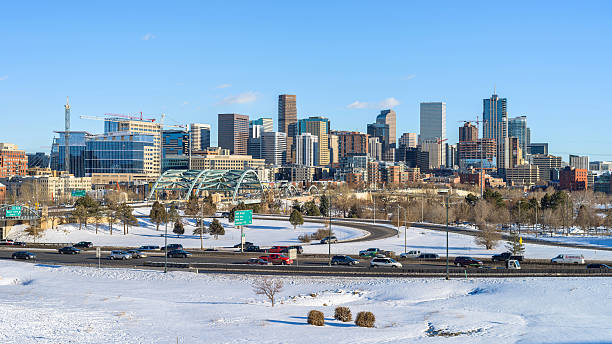 The Bible faithfully and forcefully reveals that God has a deep passion for saving sinners. In fact, His purpose for giving us the Bible is to let people know that He loves them and wants to be in a personal saving and loving relationship with Him through faith in Jesus Christ His Son. Countless stories of saving lost sinners are preserved in His Word. Furthermore, He presented teachings in the Scripture to highlight His strong desire to save lost sinners from their life of being ruled by sin and Satan. Believers need a fresh work of the Holy Spirit to discover God's heart for seeking and saving lost sinners and share in this divine work! Please read and gain a fresh zeal for God's Passion for Saving Lost Sinners!.
It's human nature to pray when in crisis. Sometimes, the crisis is the work of enemy forces that are seeking to destroy us. Other times, we bring the crisis on ourselves by disobeying God's clear instructions to us. Jonah the prophet found himself in the latter situation. He brought trouble on himself and on a boatload of pagan sailors. Instead of traveling by land to go east to Nineveh, Jonah decided to travel by sea to go west to Tarshish. A crisis of a lifetime soon occurred in Jonah's life. But he humbly and honestly prayed to God in his crisis – leaving for us an example to follow. God's compassionate response to Jonah's Prayer in Crisis, brought on himself by his disobedience, is indeed a great encouragement to all of us who have brought crisis on ourselves. Please join us in learning more of how to pray effectively in crisis.
Yesuli International Ministries invites you to listen on your schedule to any/all messages in our Audio Library!
At Yesuli International Ministries, we are committed to adding new teaching content to our website in audio, video, and written formats. Please click the buttons below for updates.
A major part of God's calling upon my life is reaching the lost with His gospel of grace and love. God has given me a wonderful opportunity to serve Him in this area of ministry.
One of God's commands to believers in Jesus Christ is to pray for one another (James 5:16).  If you have a genuine prayer request that you would like us to pray for, please
One of the greatest statements the Bible makes about prayer is that: "The effective prayer of a righteous man can accomplish much" (James 5:16). The Lord Jesus taught that such prayer can be learned by the believer. No matter where you are, you can still join the School of Prayer to learn more about effectual prayer.
When our Lord Jesus came to earth, He preached the Word, not put on a show. He explained the truth, not entertained the crowds. He taught God's Word, not tickled itching ears. Here at Yesuli Ministries, we take the charge to preach the word seriously. We are committed to a verse by verse exposition of the Bible with passion, precision, power, and purpose. Our desire is to proclaim God's Word in a refreshing and relevant manner.
Yesuli International Ministries is a faith-based mission organization. We constantly look to the Lord of Harvest to provide for all the needs of this ministry. He is indeed a faithful provider. One of the primary ways in which God provides for this ministry is through the willing and generous giving of His believing people. If God should move your heart to give in support of His work through this ministry, please send your gifts either by using the donate button or the address below. Thank you and may the Lord richly bless you.