"But God, being rich in mercy, because of His great love with which He loved us, even when we were dead in our transgressions, made us alive together with Christ (by grace you have been saved), and raised us up with Him, and seated us with Him in the heavenly places in Christ Jesus, so that in the ages to come He might show the surpassing riches of His grace in kindness toward us in Christ Jesus. For by grace you have been saved through faith; and that not of yourselves, it is the gift of God; not as a result of works, so that no one may boast. For we are His workmanship, created in Christ Jesus for good works, which God prepared beforehand so that we would walk in them" (Ephesians 2:4-10; NASB)!
to Yesuli International Ministries' website. At Yesuli International Ministries, we are dedicated to ministering to the person of God, the people of God, and the people of the world-primarily through prayer, preaching of the Word, and personal evangelism. We would like to encourage you to take advantage of the many teaching resources on our website in video, audio, and written formats.
It's a great honor for me to declare God's blessings upon your life for the month of July 2022. May you be richly blessed by YAHWEH-TSIDKENU (The Lord Our Righteousness)! May the LORD be with you to deliver you everywhere He sends you and as you speak all that He commands you (Jeremiah 1:7-8)! May the LORD watch over His word to perform it (Jeremiah 1:12) in your life, all throughout July 2022! May the LORD surely set you free for purposes of good (Jeremiah 15:11a)! May He surely cause the enemy to make supplication to you in a time of disaster and a time of distress (Jeremiah 15:11b)! May the LORD be your strength and your salvation, and your refuge in the day of distress (Jeremiah 16:19a)! May the LORD heal you, and you will be healed; save you, and you will be saved, for He is your praise (Jeremiah 17:14)! May the LORD be with you like a dread champion or warrior (Jeremiah 20:11a)! May He deliver your soul from the hand of evildoers (Jeremiah 20:13b)! May the LORD set His eyes on you for good, and build you up and not overthrow you, and plant you and not pluck you up (Jeremiah 24:6)! May the LORD give you a heart to know Him (Jeremiah 24:7a)! May the LORD defend and deliver you when you are persecuted for obeying Him (Jeremiah 26)! May He visit you and fulfill His good word to you, for He knows the plans He has for you, plans for welfare and not for calamity to give you a future and a hope (Jeremiah 29:10b-11)! May the LORD restore your fortunes (Jeremiah 29:14)! May He restore you to health and heal you of your wounds (Jeremiah 30:17a)! May the LORD who appeared to you from afar, saying to you; "I have loved you with an everlasting love; therefore I have drawn you with lovingkindness" (Jeremiah 31:3); keep you as a shepherd keeps his flock (Jeremiah 31:10b)! May the LORD redeem you from the hand of him who is stronger than you (Jeremiah 31:11a)! May He reward your work at His appointed time (Jeremiah 31:16b)! May He remember you and surely have mercy on you (Jeremiah 31:20b)! May the LORD rejoice over you to do you good (Jeremiah 32:41a) in the month of July 2022!
Please follow this link to join us in prayer for July 2022.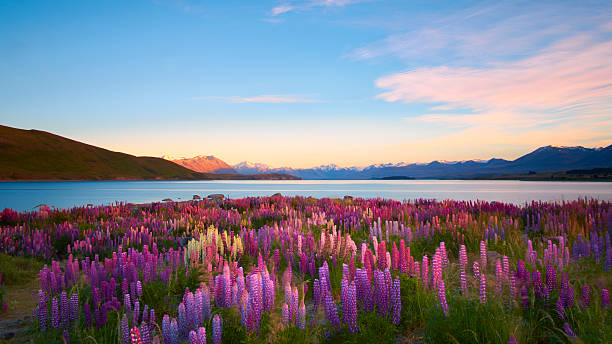 Prayer to the one and only true God of the Bible is a wonderful privilege He has given to those who are savingly related to Him through faith in Jesus Christ, His only Begotten and Beloved Son. Oh how the Creator of the universe delights to hear the heart cry of His believing children! The Bible confidently and concisely describes God as "O You who hear prayer" (Psalm 65:2). Prayer involves a lifetime of devoted and dedicated learning. An important aspect of prayer that God has been instructing me in the last several years is: "The power of Crying Out to God in Prayer." It is a Scripture-centered way of earnestly seeking God to display His power and glory in circumstances and situations of life that are helpless and hopeless. Our Lord Jesus Himself practiced crying out to God in prayer on the Cross in Golgotha. Please learn more here.
Scripture reveals that every important event in the life of the Lord Jesus found Him in earnest and effective prayer to the Father. He prayed at His baptism (Luke 3:21), fasted for forty days and forty nights after His baptism (Matthew 4:1-11). Soon after His public ministry began in earnest, the Lord Jesus rose very early in the morning to pray (Mark 1:35).  The Bible speaks of Jesus' practice of often withdrawing to lonely places and praying (Luke 5:16-20).  He spent all night in prayer before choosing the twelve apostles (Luke 6:12). But our Lord also praised the Father. Let's learn to praise the Father as Jesus did.
Yesuli International Ministries invites you to listen on your schedule to any/all messages in our Audio Library!
At Yesuli International Ministries, we are committed to adding new teaching content to our website in audio, video, and written formats. Please click the buttons below for updates.
A major part of God's calling upon my life is reaching the lost with His gospel of grace and love. God has given me a wonderful opportunity to serve Him in this area of ministry.
One of God's commands to believers in Jesus Christ is to pray for one another (James 5:16).  If you have a genuine prayer request that you would like us to pray for, please
One of the greatest statements the Bible makes about prayer is that: "The effective prayer of a righteous man can accomplish much" (James 5:16). The Lord Jesus taught that such prayer can be learned by the believer. No matter where you are, you can still join the School of Prayer to learn more about effectual prayer.
When our Lord Jesus came to earth, He preached the Word, not put on a show. He explained the truth, not entertained the crowds. He taught God's Word, not tickled itching ears. Here at Yesuli Ministries, we take the charge to preach the word seriously. We are committed to a verse by verse exposition of the Bible with passion, precision, power, and purpose. Our desire is to proclaim God's Word in a refreshing and relevant manner.
Yesuli International Ministries is a faith-based mission organization. We constantly look to the Lord of Harvest to provide for all the needs of this ministry. He is indeed a faithful provider. One of the primary ways in which God provides for this ministry is through the willing and generous giving of His believing people. If God should move your heart to give in support of His work through this ministry, please send your gifts either by using the donate button or the address below. Thank you and may the Lord richly bless you.